Pressure Washing in Saltillo, MS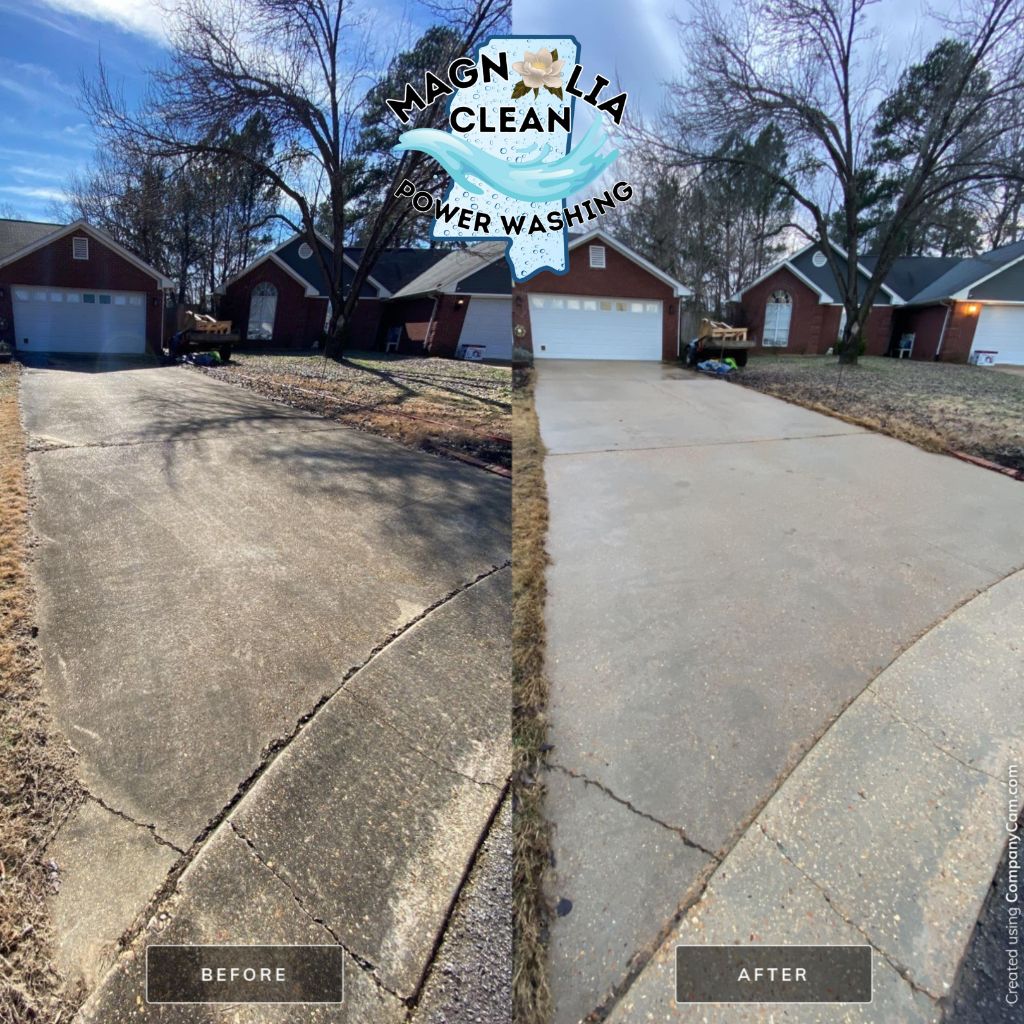 We washed this driveway, walkway and patio in Saltillo, MS. We started by treating the concrete with a cleaning solution to break down the algae and mildew. We then pressure washed the concrete to remove all dirt and organics, leaving a completely cleaning result!
Pressure Washing Gallery
Cleaning Articles & Tips
Signs Your Home Needs Gutter Cleaning

As experts in exterior cleaning, the team at Magnolia Clean Power Washing, LLC can't stress the importance of routine gutter cleaning for your home. Because your gutters are all that protects your exterior installations from severe water damage, it's paramount that they're able to perform their […]

How Pressure Washing Benefits The Environment

As societies continue to advance, we are learning more about our impact on the planet. Large-scale consumerism and a never-ceasing demand for energy have led to a steady depletion of invaluable resources in the last few decades. Thus, humanity has been forced to be more aware […]
GET A FREE QUOTE TODAY FROM A LOCAL TUPELO PRESSURE WASHING COMPANY!