Gutter Cleaning For Well-Maintained Roofs & Foundations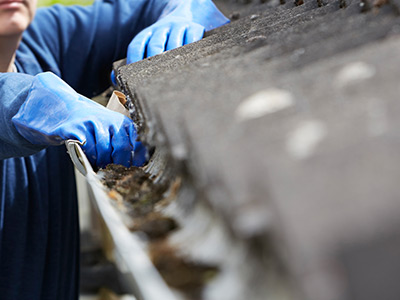 Magnolia Clean Power Washing, LLC is your Tupelo gutter cleaning expert that will get your gutters into perfect shape in no time at all. Our technicians can quickly eliminate unavoidable clogs and build ups so that your gutters can function without issue and keep your other exteriors safe from the threat of water damage.
How Important Is Gutter Cleaning?
Your home's gutter system plays a vital role in defending against water damage. It collects the rainwater that runs off your roof during storms and guides it away from your foundation. Without your gutters in place, rainwater would fall directly into the soil surrounding your home and cause a host of problems like drowned landscaping or basement flooding.
Dirty gutters filled with clogs would have the same negative impact. Once they become stopped up, they'll only trap rainwater until it overflows or causes wood rot to your roof. Routine gutter cleaning prevents clogs from leading to these damages and ensures that other areas of your home don't suffer.
Ward Off Animal Pests
Consistent gutter cleaning is the only way to ensure that animal pests don't invade your gutters. Because gutter troughs typically collect debris like sticks and dead leaves, they are ideal spots for small critters like birds and insects to settle. Once these pests have made a home in your gutters, they further exacerbate clogs and inhibit the free flow of water. Gutter cleaning as recommended keeps animal pests out of your gutters so they can't contribute to clogs and blockages.
Prevent Flooding
Gutter cleaning as needed ensures that flooding doesn't occur in areas like your landscaping and basement. Flooding in these areas can cause significant damage that's costly to repair, so you want to ensure that you're doing your part to keep them protected. Ridding your gutters of problematic buildups ensures that water doesn't overflow and oversaturate these areas.
Protect Your Roof And Fascia
Gutter cleaning is critically important as it protects your roof and fascia from water damage. As your gutters develop clogs, they'll start to hoard rainwater that will settle along your roof. The longer it sits, the more likely it is to cause decay to your roof and fascia. This could lead to a leaky roof or other, more serious structural damage over time. To prevent roof damage, routine gutter and roof cleaning from an expert you trust is paramount.
Save Time And Hassle, Hire A Pro
Many homeowners opt to do their own gutter cleaning, but there are undeniable advantages to hiring professionals for the job. The most obvious is that you won't have to spend a free day getting dirty and removing muck from your gutters. Hiring a reliable pro like Magnolia Clean Power Washing, LLC spares you this hassle and lets you reclaim your downtime to do something you enjoy. Leaving this tedious chore to a pro also ensures your safety as working from an elevated height could put you at risk for a fall or injury. Call the pressure washing experts of Magnolia Clean Power Washing, LLC when you need quality gutter care and let us provide you with outstanding results!
Magnolia Clean Power Washing, LLC: Your Tupelo Gutter Experts
As a prime provider of pressure washing in Tupelo, Magnolia Clean Power Washing, LLC is always happy for a chance to help homeowners improve the state of their exteriors. When it comes to gutter cleaning and care, you won't find a team more dedicated to excellence than us. We are thorough in removing all traces of dirt and debris from your gutters so that they continue to function optimally and keep your home safe from water damage.
Contact Magnolia Clean Power Washing, LLC when you need gutter cleaning in Tupelo and get first-class service from a local business with integrity.
Latest Projects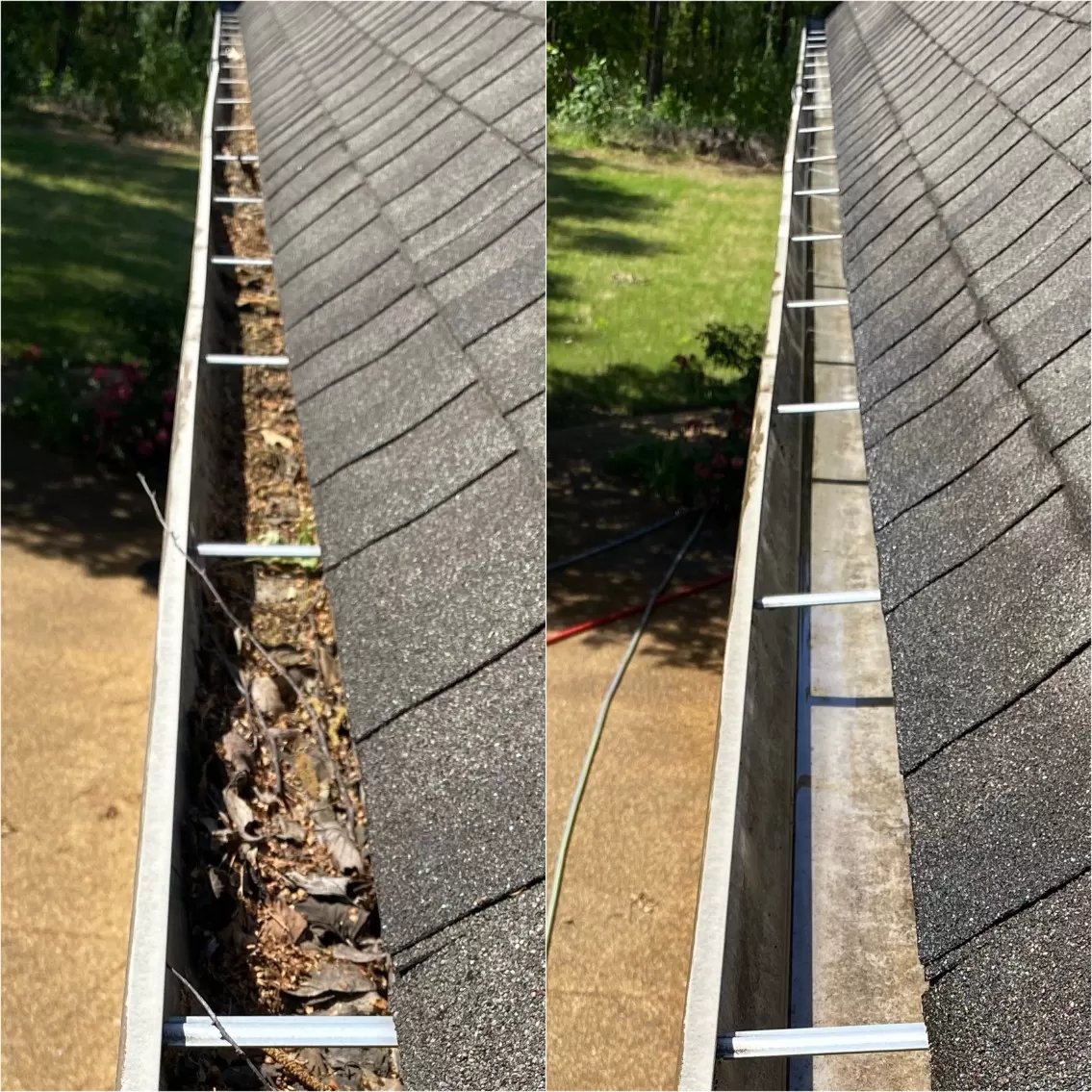 Interior Gutter and Walkway Cleaning in Tupelo, MS
Debris was removed from the gutter interiors and downspouts were washed out. Concrete walkway and back patio were pretreated with a Softwash mix then pressure washed Walkway Cleaning Gutter Cleaning Budget: $350 […]
Cleaning Articles & Tips
Signs Your Home Needs Gutter Cleaning

As experts in exterior cleaning, the team at Magnolia Clean Power Washing, LLC can't stress the importance of routine gutter cleaning for your home. Because your gutters are all that protects your exterior installations from severe water damage, it's paramount that they're able to perform their […]

How Pressure Washing Benefits The Environment

As societies continue to advance, we are learning more about our impact on the planet. Large-scale consumerism and a never-ceasing demand for energy have led to a steady depletion of invaluable resources in the last few decades. Thus, humanity has been forced to be more aware […]
GET A FREE QUOTE TODAY FROM A LOCAL TUPELO PRESSURE WASHING COMPANY!