Saltillo's Leader In Pressure Washing Services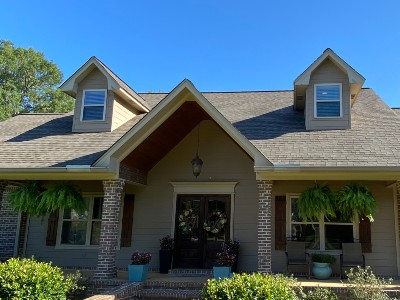 Magnolia Clean Power Washing, LLC is proud to be the leading pressure washing provider for property owners of the Saltillo area. Our team consists of highly skilled and thoroughly trained professionals with keen attention to detail and superior dedication to customer care. We'll treat you and your home with the utmost respect, and we won't stop until we've delivered the results you want. Your home will look as though it's newly built, and your curb appeal will soar after just one session with our crew. Contact Magnolia Clean Power Washing, LLC when you need pressure washing in Saltillo, and let us raise your property's curb appeal to the next level!
Restore The Appearance Of Your Home With Saltillo Pressure Washing
Pressure washing your exteriors is a convenient and cost-effective way to remove unsightly grime buildup and surface stains from your home. At Magnolia Clean Power Washing, LLC, we offer pressure washing that restores even the dirtiest exteriors and makes them look vibrant and new again. Caked-on mud and dirt? No problem. Stubborn algae growth and stains? No worries. Whatever eyesores may be afflicting your property, Magnolia Clean Power Washing, LLC is here to eliminate them and give your home the extra care it needs to truly shine.
Improve Cooling Efficiency With Saltillo Roof Cleaning
Did you know that a dirty roof can cost you money every month? Roofs covered in dirt and grime buildup absorb excess heat from the sun and force it down into the interior of your house. Once there, this heat can make things uncomfortably warm and warrant heavier air conditioning to restore cooler temperatures. This higher air conditioning use not only takes a greater toll on the environment but also costs you more in utility costs throughout the year. Maintaining a clean roof through regular roof cleaning services ensures that your roof doesn't end up costing you more than necessary. It also helps you keep your home's interior cool and comfortable more easily. To improve your home's energy efficiency and the state of your roof, contact Magnolia Clean Power Washing, LLC and ask about our roof cleaning work for your property!
Protect Against Water Damage With Saltillo Gutter Cleaning
The gutters of your Saltillo home have an important role in protecting against water damage. They collect water runoff from your roof during rain showers and drain it safely away from your foundation. Without them, your home could suffer a host of issues like drowned landscaping, basement flooding, cracks in your foundation, and more. To ensure that your gutters can do their job effectively, you need to invest in regular gutter cleaning services. At Magnolia Clean Power Washing, LLC, you can get quality gutter cleaning work from the pros for the best rates in town. Our technicians can easily maneuver clogs and debris from your gutter troughs and downspouts so that rainwater can drain without issue. If you're in the Saltillo area and need professional cleaning services from a company you can trust, then don't hesitate to get in touch with Magnolia Clean Power Washing, LLC today!
Latest Projects in Saltillo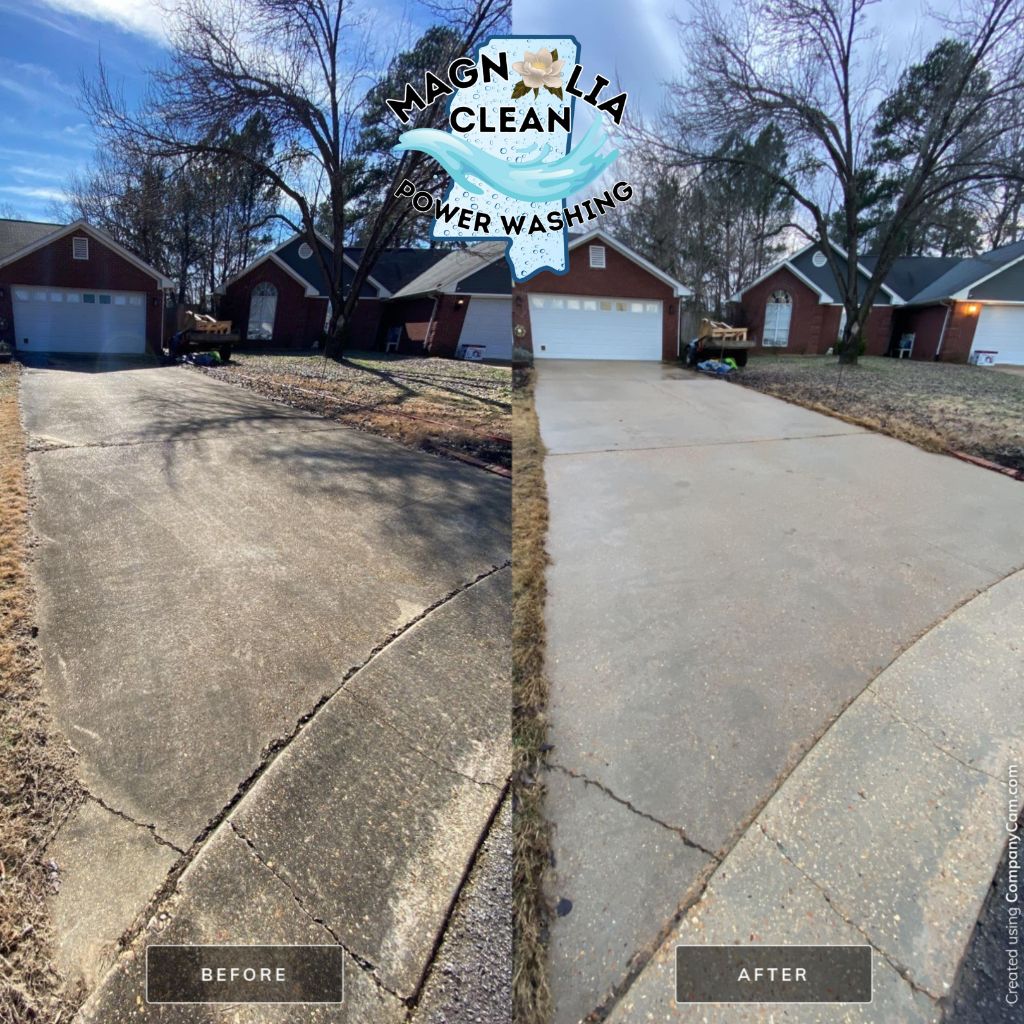 Pressure Washing in Saltillo, MS
We washed this driveway, walkway and patio in Saltillo, MS. We started by treating the concrete with a cleaning solution to break down the algae and mildew. We then pressure washed the concrete to remove all dirt and organics, leaving a completely cleaning result! Patio Washing Driveway Cleaning Patio […]
GET A FREE QUOTE TODAY FROM A LOCAL TUPELO PRESSURE WASHING COMPANY!