Fence Washing For Well-Kept Properties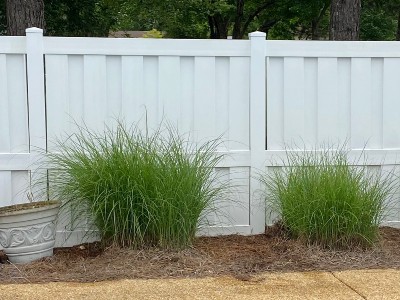 Magnolia Clean Power Washing, LLC is your leading source for professional fence washing in Tupelo. Our team knows the aesthetic appeal that fences add to your home, which is why we're dedicated to keeping them in top condition. Our washing services easily cleanse away impurities from your fence posts and panels to leave behind a spotless fixture that adds to the beauty of your home. We offer our fence washing at unbeatable rates, and we offer a complete satisfaction guarantee with every cleaning service.
Improve Your Home's Curb Appeal
Professional fence washing is an effective way to quickly elevate your home's curb appeal and increase its value. This comes in handy if you're looking to put your house back on the market soon. If not, pressure washing your fence can still help you restore the look of your property for your own enjoyment. Magnolia Clean Power Washing, LLC fence washing removes unattractive grime buildup, grass stains, algae, and any other eyesore plaguing this noticeable exterior feature. We'll leave your fence better and brighter than we found it and give you a new reason to love your home's street view.
Prevent Fence Degradation
Fence washing not only makes your fence look better, but also increases its lifespan. By removing built-up grime and toxic organic growths like mold, you can minimize damage and wear and tear on your fence and ensure that it achieves its maximum service life.
Prep For New Paint Or Stain
If your fence has become dull after years of sun exposure and weather abuse, then it's likely time for a new coat of finish to restore its vibrant appearance. Fence washing gets your fences ready for new paint or stain by removing dirt, grime, and loose debris so that the fresh finish has a smooth surface to adhere to. Fence cleaning ensures that your new paint goes on flawlessly and looks dazzling after drying.
Remove Toxins
Your fence is no stranger to mold and mildew. These growths not only cause decay to wood and vinyl fencing, but they're also toxic to humans that come into contact with them. While mold is usually inevitable on exteriors, the good news is that Magnolia Clean Power Washing, LLC fence washing can resolve the issue without much fuss. Our experts have the cleaning agents and experience necessary to remove tricky mold and mildew build ups from your fence without causing damage. We'll destroy these growths and thoroughly sanitize your fence to ensure they don't redevelop any time soon.
Magnolia Clean Power Washing, LLC: Keeping Your Exteriors Bright And Beautiful Year-Round
As your local go-to for expert pressure washing in Tupelo, Magnolia Clean Power Washing, LLC provides all the services you need to maintain a gorgeous home exterior that all the neighbors will envy. Our fence washing and deck cleaning work breathes new life into your outdoor areas and ensures that they don't fall into disrepair before their time. In addition to transformative cleaning services, you can also rely on the team at Magnolia Clean Power Washing, LLC to give you an exceptional customer service experience with every job we do for your home. We love nothing more than seeing our clients satisfied with the look of their properties, and we won't stop until you're happy with your results.
Contact Magnolia Clean Power Washing, LLC when you need expert fence washing in Tupelo and let us revive the look of your fencing quickly and affordably!
Latest Projects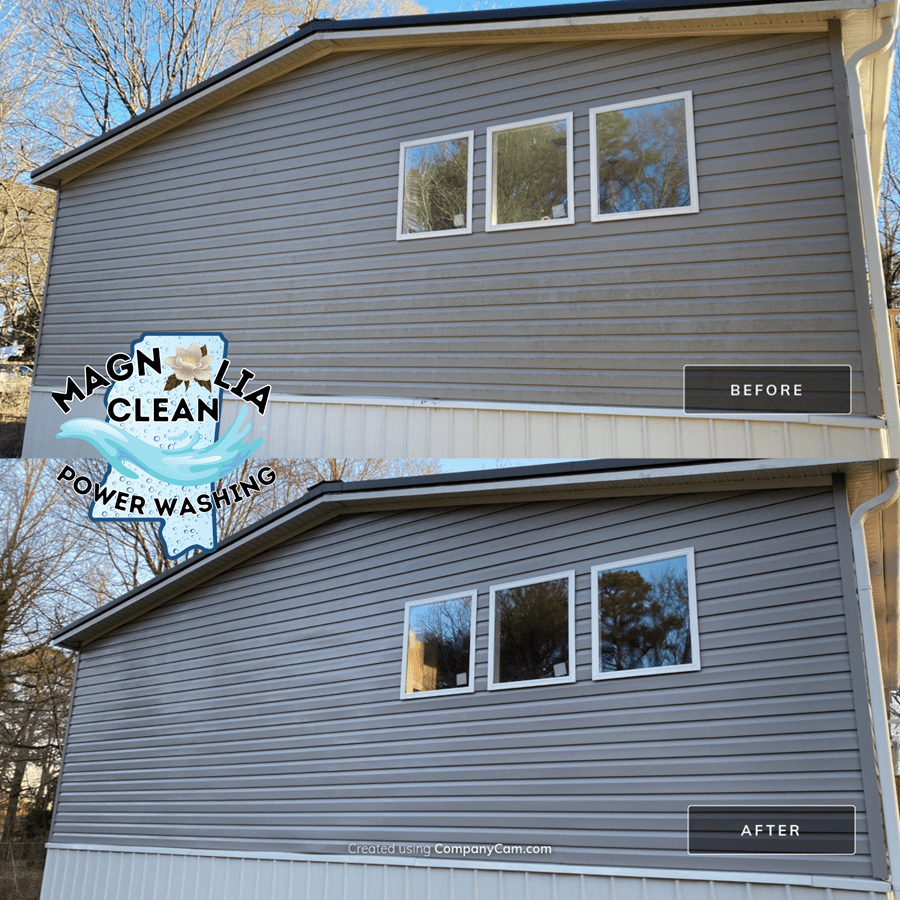 House Washing in Pontotoc, MS
We used a Softwash technique to eliminate the algae and mildew growing on this house. A cleaning detergent was applied and once the algae had been removed it was rinsed thoroughly. This technique removes any pressure from the process, in turn creating a damage free clean! House […]
Cleaning Articles & Tips
Signs Your Home Needs Gutter Cleaning

As experts in exterior cleaning, the team at Magnolia Clean Power Washing, LLC can't stress the importance of routine gutter cleaning for your home. Because your gutters are all that protects your exterior installations from severe water damage, it's paramount that they're able to perform their […]

How Pressure Washing Benefits The Environment

As societies continue to advance, we are learning more about our impact on the planet. Large-scale consumerism and a never-ceasing demand for energy have led to a steady depletion of invaluable resources in the last few decades. Thus, humanity has been forced to be more aware […]
GET A FREE QUOTE TODAY FROM A LOCAL TUPELO PRESSURE WASHING COMPANY!