Top-Notch House Washing To Keep Your Home Looking Sharp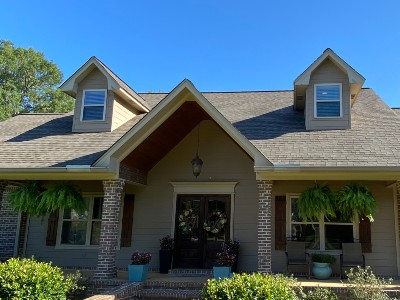 Magnolia Clean Power Washing, LLC is your best choice for top-quality house washing in the Tupelo area. At Magnolia Clean Power Washing, LLC, we look forward to helping as many homeowners as possible take pride in the beauty of their properties. Our house washing services provide your house with the care and support it needs to remain in its best shape no matter its age.
Improve Curb Appeal
House washing is a convenient and affordable way to remove grime from multiple exteriors of your home in one fell swoop. This thorough clean will instantly elevate your property's curb appeal and increase its value. It will also give your home a dazzling, like-new look that will make it stand out in the neighborhood for all the right reasons. Keep your home looking flawless season after season and invest in house washing services with Magnolia Clean Power Washing, LLC as needed.
Remove Allergens
Unfortunately, it's common for allergens like dust and pollen to cling to the outside of your home. If left untreated, they can eventually make their way inside and reduce your indoor air quality. They can also give rise to other unpleasant symptoms like coughing, sneezing, and watery eyes. The good news is that house washing easily removes built-up allergens so they can't disrupt the comfort of your home. Keep harmful allergens under control and out of your house with professional house washing from our team.
Prevent Damage
House washing is one of the most effective ways to preserve your home's exterior installations and keep them from falling into disrepair. Chemical cleaning agents work to remove decomposing elements like mold and mildew that lead to early disintegration and structural damage. By investing in professional cleanings, you can save yourself the hassle and cost of major repair work and replacements. Don't let dirt and the elements be the downfall of your exteriors. Let our crew clean and restore them back to perfection instead!
Roof Cleaning That Makes Your Roof Look New Again
In addition to our premier house washing, Magnolia Clean Power Washing, LLC also specializes in top-quality roof cleaning to keep your roof in prime condition year after year. Our roof cleaning quickly removes mold, algae, moss, lichens, outdoor debris, and discoloration to return your roof to its original condition. It preserves the quality of all your roofing components and helps your roofing system last as long as possible. If you're in the Tupelo area and want to see your roof look new again, then reach out to Magnolia Clean Power Washing, LLC and let us see how we can help you!
Soft Washing: The Gentle Clean That Packs A Powerful Punch
Don't let the name fool you. Soft washing may be a milder cleaning method than normal pressure washing, but it never fails to deliver a deep, thorough clean to your home's more delicate exteriors. Soft washing pairs low-pressure water spray with chemical detergents to dissolve dirt and surface stains from areas like your siding, roof, windows, and brick fixtures without causing damage or erosion. It's the preferred exterior cleaning method of most industry professionals, and it's one of Magnolia Clean Power Washing, LLC main specialties.
Magnolia Clean Power Washing, LLC: The Exterior Cleaning Pro You Can Always Depend On
Magnolia Clean Power Washing, LLC is more than happy to be the leading provider of pressure washing for Tupelo property owners. We know that your home is the most sacred place, a precious sanctuary where you and your family center your lives. That's why our team wants to ensure that it gets the care it needs to stay beautiful and stand the test of time. Our cleaning services give your exteriors the attention they need to hold up well for you and your loved one. Reach out to Magnolia Clean Power Washing, LLC when you need superior house washing in Tupelo and let our crew breathe new life into your home!
Latest Projects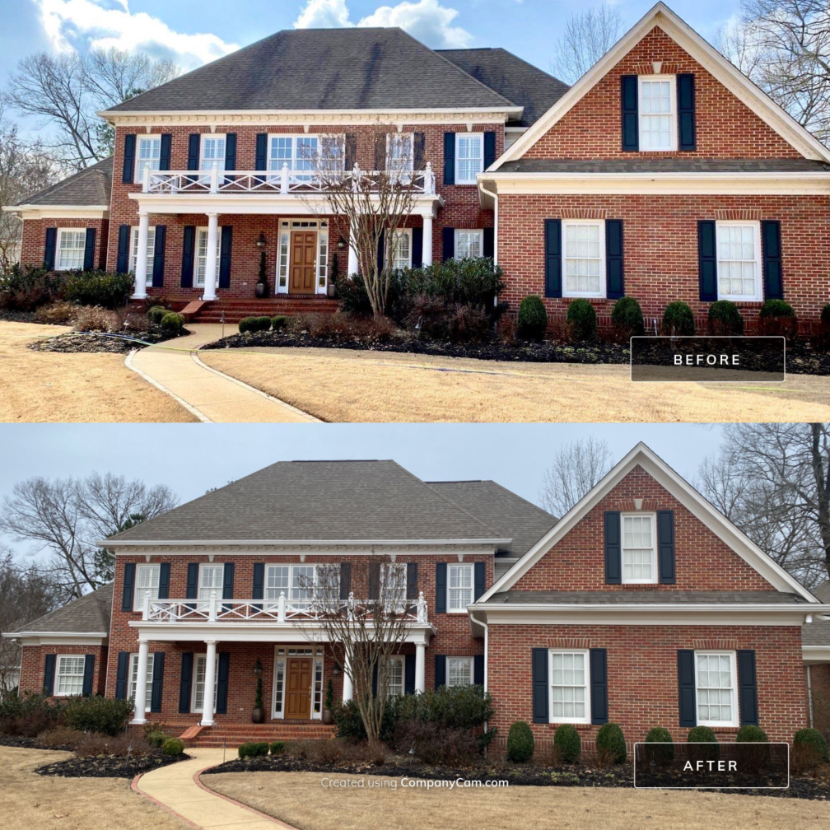 Roof and House Cleaning in Tupelo, MS
On this project a cleaning solution was applied to the roof to remove the algae causing the unsightly black streaks. This soft wash method helps to clean the roof and keep the algae from further deteriorating the shingles. The house was also cleaned with a soft […]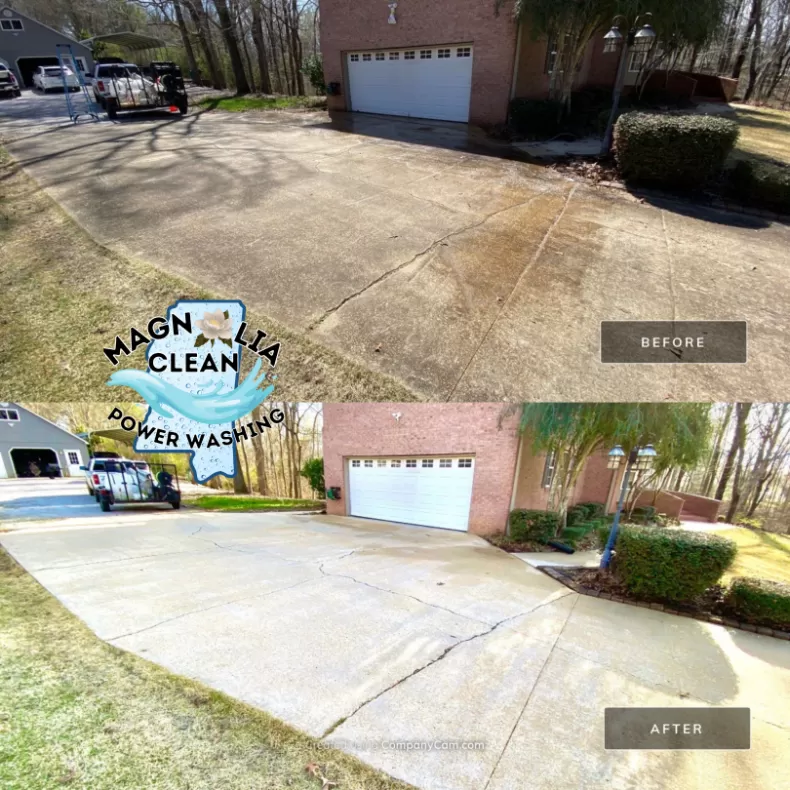 House Washing and Concrete Cleaning in Fulton, MS
The first step of this project was the house wash. To do this we applied a detergent to eliminate the mildew and algae growing on the house. The house was then thoroughly rinsed. The second step was cleaning the driveway and sidewalk. In this process we […]
Cleaning Articles & Tips
Signs Your Home Needs Gutter Cleaning

As experts in exterior cleaning, the team at Magnolia Clean Power Washing, LLC can't stress the importance of routine gutter cleaning for your home. Because your gutters are all that protects your exterior installations from severe water damage, it's paramount that they're able to perform their […]

How Pressure Washing Benefits The Environment

As societies continue to advance, we are learning more about our impact on the planet. Large-scale consumerism and a never-ceasing demand for energy have led to a steady depletion of invaluable resources in the last few decades. Thus, humanity has been forced to be more aware […]
GET A FREE QUOTE TODAY FROM A LOCAL TUPELO PRESSURE WASHING COMPANY!